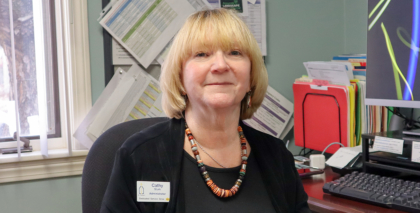 Catherine Sturk
Administrator
What is a quote that inspires you?
When you reach the end of your rope, tie a knot in it and hang on. – Franklin D. Roosevelt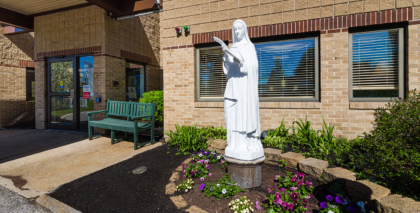 Molly Brann
Director of Nursing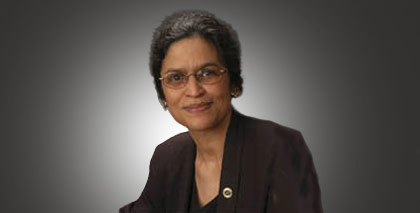 Dr. Consuelo M. Alvarez, MD
Medical Director
What do you like most about working at St. Teresa?
The staff and administrators are exceptionally caring and do their best to make St. Teresa feel like home.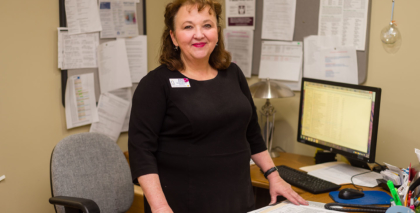 Ellen Eldridge
Social Services
Why do you love working for Catholic Charities?
I love working for Catholic Charities because of their commitment to Moving Lives Forward. We really do and it feels great!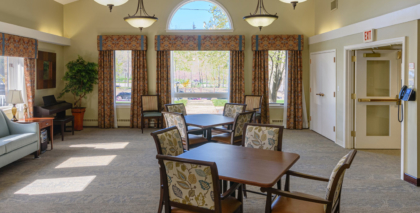 Ellen Hastings
Life Enrichment Director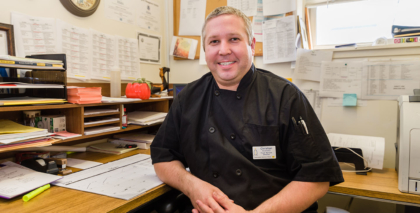 Christian Gruenerbl
Culinary Services Director
How do the residents most inspire you?
The residents inspire me the most by sharing their favorite childhood dishes with me. It's special to have that connection through food!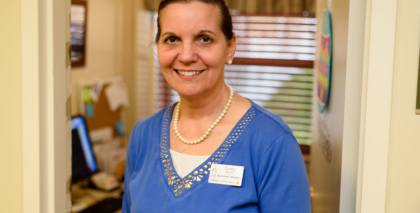 Cindy Hebert
Apartment Manager
What is a motto you like to live life by?
Get It Done!  Don't put off until tomorrow what you can do today.