At St. Teresa Rehabilitation & Nursing Center, quality of care is not just important. It's essential.
St. Teresa is honored to be nationally recognized for quality care.
AHCA/NCAL Quality Initiative Recognition Program (2020)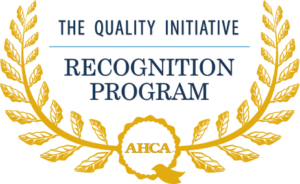 St. Teresa was named to this national list of skilled nursing facilities by the American Health Care Association/National Center for Assisted Living (AHCA/NCAL) for achieving goals related to reduced hospitalization rates, increased customer satisfaction levels and enhanced functional and physical ability of residents. 
US News and World Report – Best Nursing Homes (2017-2018)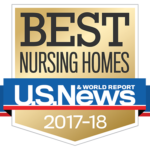 St. Teresa was named to this highly regarded list of top skilled nursing facilities nationwide. Rankings were based on a comprehensive evaluation of various care, safety, health and other standards, as well as quality ratings from The Centers for Medicare & Medicaid Services (CMS). Less than 2,300 facilities across the country received this prestigious honor.
AHCA National Bronze Award for Commitment to Quality (2019)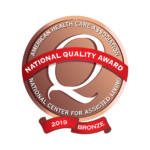 This award is the first of three distinctions recognizing long-term and post-acute care providers demonstrating superior performance in facility leadership, strategic planning and customer and staff satisfaction levels. The award is presented by the American College of Health Care Administrators (ACHCA).
Resident and Family Satisfaction
We also take pride in feedback from our residents and their loved ones. At the end of the day, that's what matters most.
We're proud that our resident and family satisfaction levels are above industry standards.
Family Members
95% overall family satisfaction level (88% national average)
95% of family members would recommend St. Teresa to others (87% national average)
Residents
94% resident satisfaction level (86% national average)
93% of residents would recommend St. Teresa to others (85% national average)